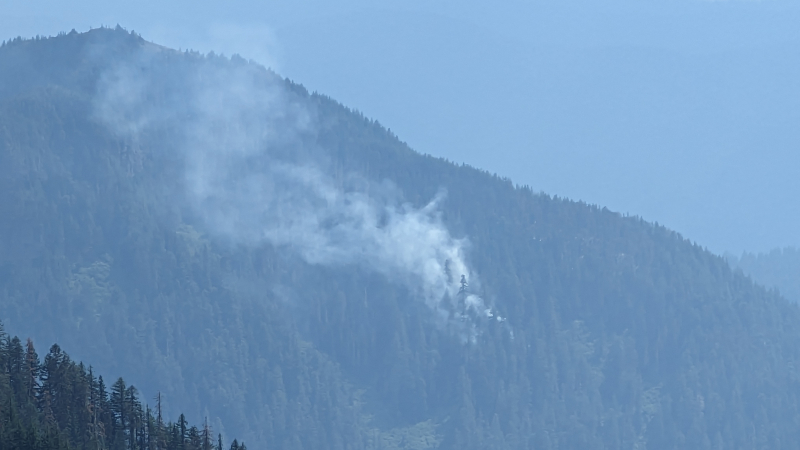 Notice:  A lightning strike fire started on Saturday, August 5, within the H.J. Andrews Experimental Forest, between the base of Lookout cliff and the ridge dividing Lookout and Mack Creek drainages.  As of today, August 7, the fire is 2.5 acres. Two helicopters are traveling between the Blue River reservoir and the fire carrying water. The plan is to keep knocking back the fire until ground crews can get a line around it and contain it.  It is burning in steep terrain, in old growth with dense understory, which is making it a challenge for experienced ground crews.  In addition to the helicopters, a hotshot crew has been assigned to the fire, most likely starting August 8. 
Check the Eugene Interagency Communications Office for updates on size and containment.
Researchers and the public are advised to stay out of the area, including the Lookout Old Growth trail, to allow fire crews space and access. We are anticipating a fire closure on site.
Researchers and public should be ready to evacuate if we move to a level 1 evacuation level.  Anyone working on site should have a radio on at all times.
All further updates will be posted to https://andrewsforest.oregonstate.edu/about/news-events/lookout-fire-updates-2023