Facilities and Reservations
HEADQUARTERS FACILITIES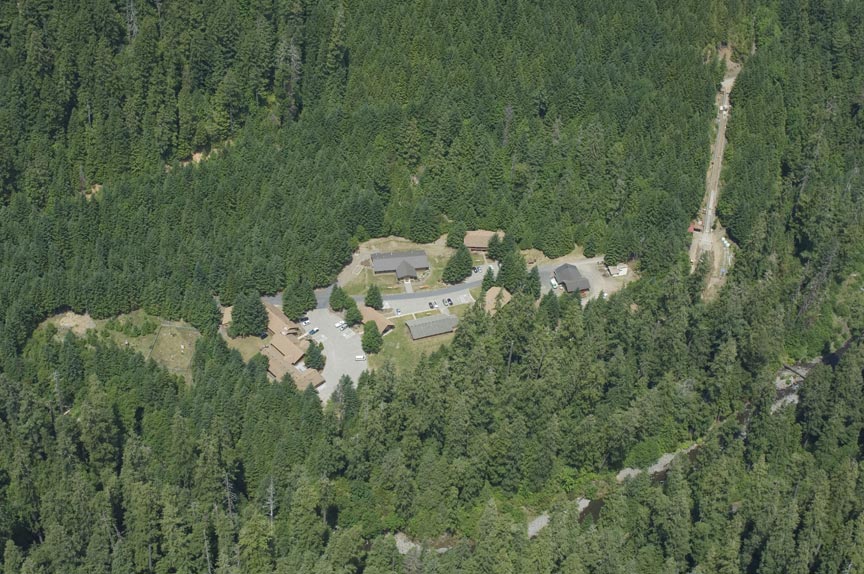 The Andrews Forest's Headquarters, with labs, offices, and housing is located on a low elevation site at the western boundary, near Blue River Reservoir. The facility, composed of apartments, offices, conference hall, and classroom, is available for year-round use, with a capacity of up to about 80 people. The Andrews Forest Headquarters facilities are available for a variety of group functions: short courses, workshops, overnight field trips, planning sessions, retreats, etc.
While priority is given to publicly-affiliated organizations, use by private organizations is also welcome.  Priority during summer field season is given to research projects and education groups. The winter season is quieter: use for meetings and workshops is welcomed and encouraged. H.J. Andrews Experimental Forest Facilities Brochure is available.
---
HOUSING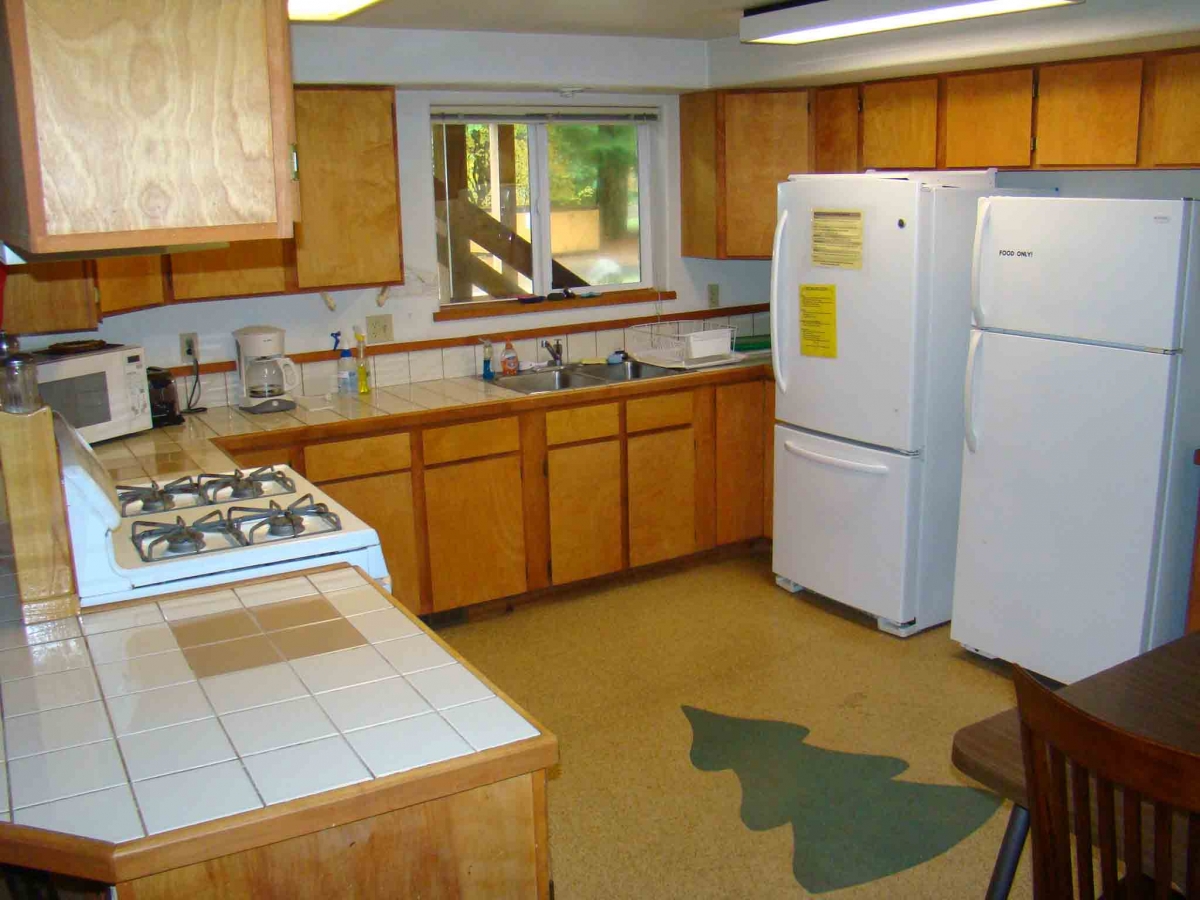 Housing at the headquarters site consists of 11 apartments in two quadruplexes (four 4-bedroom and four 5-bedroom units each with two baths, kitchen and dining/living rooms) and a triplex (two 2-bedroom/one bath units with kitchen and dining/living room are available in this building). Bedrooms have 2 twin beds. Total overnight capacity at the headquarters site ranges from 60-80 people, depending on configuration. People within a project are normally assigned an apartment together, with several smaller groups frequently sharing an apartment. During summer months, primitive camping facilities are available at nearby Lookout Research Camp (tent spots, picnic tables, outhouses).
---
CLASSROOM, LABS, OFFICES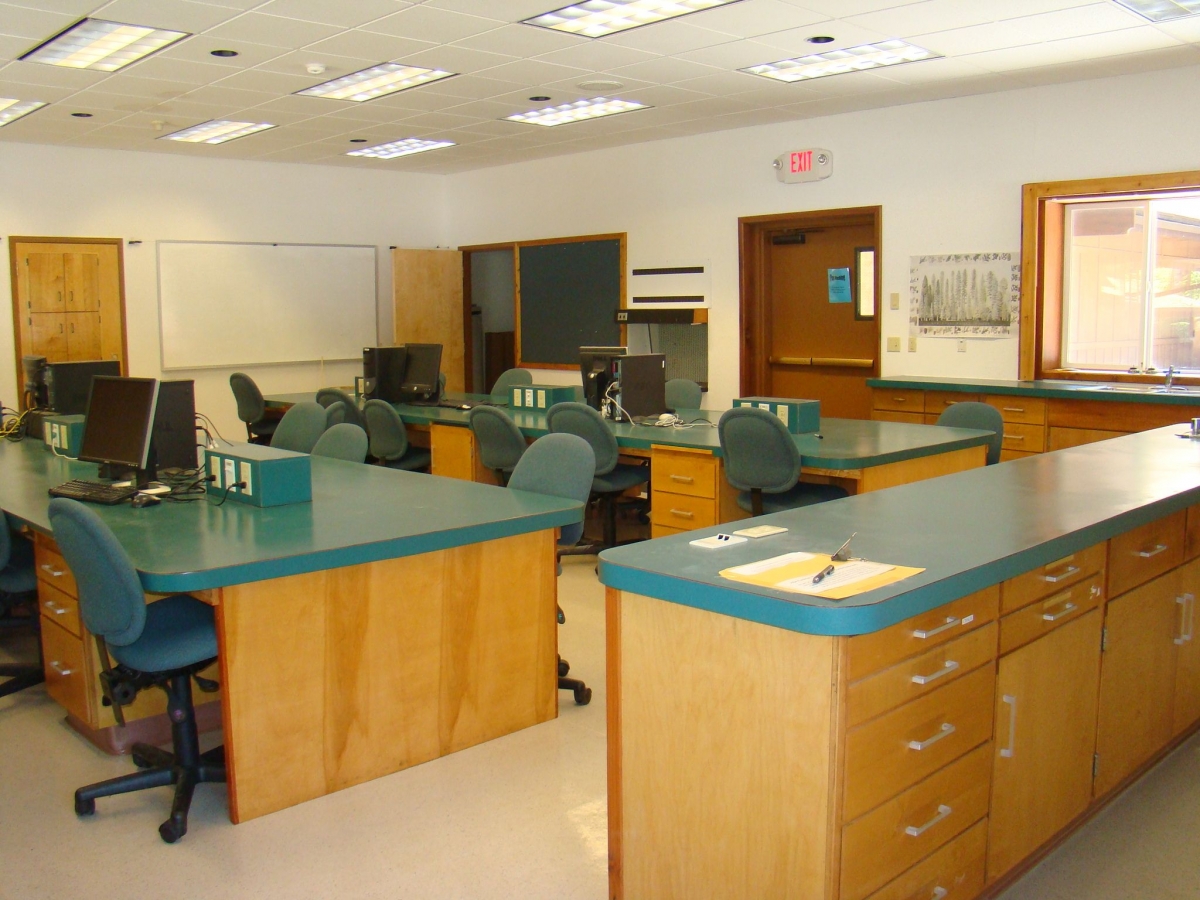 Classrooms, laboratories, offices and a library are in two adjoining buildings.. The classrooms consist of a teaching laboratory with a capacity for 32 students, and a library/conference room with seating for 15-20 participants (larger classes may wish to use the conference hall, below). Laboratory space consists of two small water labs with hoods, a multi-purpose laboratory, a vegetation/entomology lab with an herbarium and dissecting scopes, and a computer room with 6-8 desktop computers, a copier/scanner and printers.  Limited office space can be rented by long-term visitors.
---
CONFERENCE FACILITIES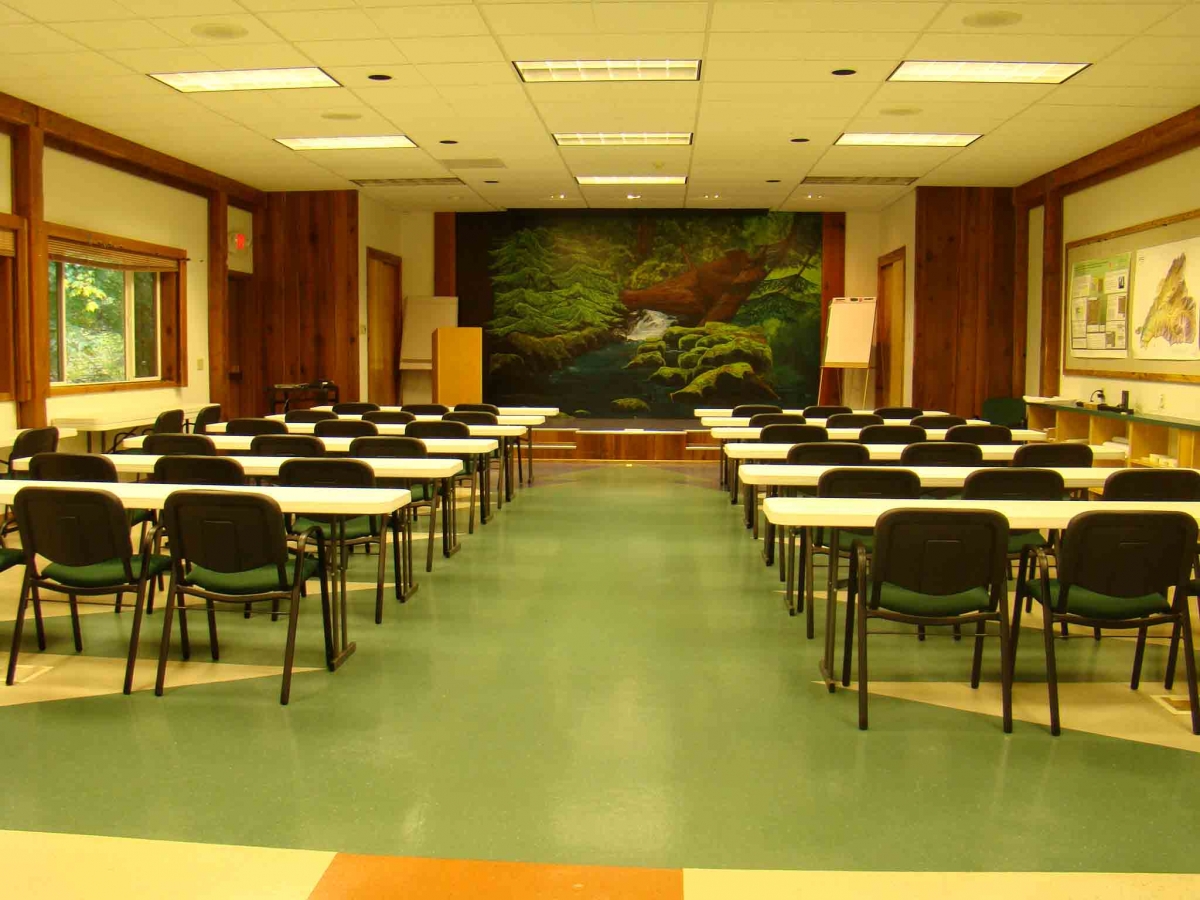 A conference hall with capacity for 50 (with tables) or 100 (chairs only) is available for meetings and presentations. The classroom and library can be reserved as additional meeting space. A dining hall seating 80-100 people with a fully equipped institutional kitchen is on site for use by groups that hire a caterer. This building also houses coin-operated laundry facilities and additional showers and restrooms. A small kitchen adjoining the conference hall is available for meeting coffee/snack breaks, and may be suitable for catering for smaller groups. A list of potential caterers is available from the Site Manager.
---
PAVILION
The pavilion is a covered structure with a concrete-slab floor (30x60ft) and can be used for a wide range of functions, weather permitting. It is equipped with tables, folding chairs and charcoal barbecue grills.
---
CONNECTIVITY
Cell phone service at Andrews forest is quite limited; landline phones (including a conference call unit) are available in the office building for visitors and require a calling card for long distance calls.  All labs, offices, classrooms and apartments are connected via a wireless local area network. Internet service to Headquarters is through a wireless network, which is subject to weather outages and can be overwhelmed during busy periods; research and education use of bandwidth is prioritized and may necessitate Wi-Fi outages. Video-conferencing equipment can be reserved for research or education groups.
---
PETS
Please note that pets are not allowed at the Andrews, either at the Headquarters site (including housing) or at any field location. Some local inns and motels do allow pets, as does the nearby Mona Campground.
---
WINTER ACCESS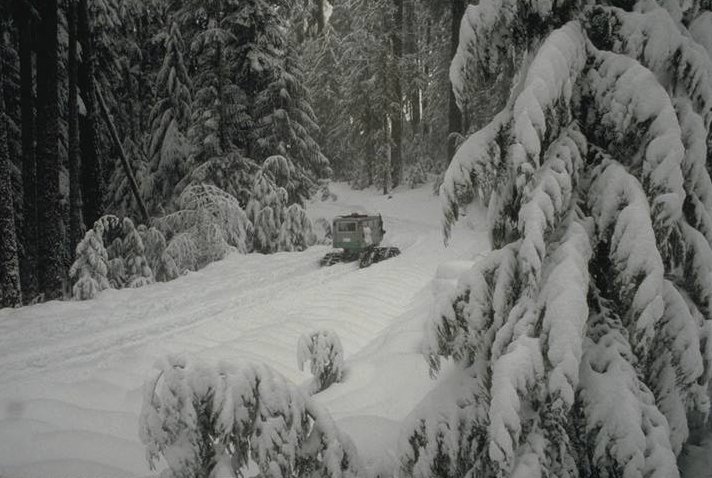 Although summer access is excellent, with extensive road and trail systems, winter access beyond the Headquarters can be difficult due to heavy snowpacks. The access road to Headquarters is plowed in winter. Sites beyond Headquarters may be inaccessible in winter without skis or snow machines. Snowcats and snowmobiles are available to researchers for the cost of operation; trips must be scheduled well in advance to ensure availability. Note that  advance training certification is required for their use.