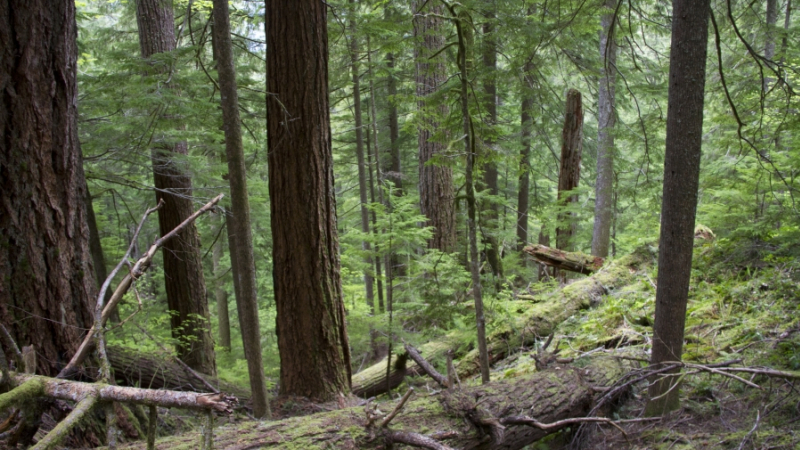 THE ECOLOGY OF SURPRISE: ECOLOGY AND ENVIRONMENTAL ETHICS IN AN OLD-GROWTH FOREST 
with Michael Paul Nelson, PhD, Ruth H. Spaniol Chair of Renewable Resources and Professor of Environmental Philosophy and Ethics, and Lead-PI at the HJ Andrews LTER Program in the Department of Forest Ecosystems and Society at Oregon State University
presented June 16, 2020
View the recorded talk on the OMSI YouTube page.  --start about 40 minutes into the video if you'd like to skip over the trivia questions and the initial technical sputters. 
"Join us for a thought-provoking conversation with Michael Paul Nelson, professor of environmental philosophy and ethics at Oregon State University. He leads the Long Term Ecological Research program at the H.J. Andrews Experimental Forest. 
Located in the Cascades east of Eugene, the Andrews Forest has yielded surprising scientific discoveries that have changed our understanding of forest ecosystems. Nelson will share some of those surprises and present a new way to see science as a novel way into ethics.
Michael Paul Nelson is the Ruth H. Spaniol Chair of Renewable Resources and Lead Principal Investigator for the HJ Andrews Experimental Forest. He is also a Senior Fellow with the Spring Creek Project for Ideas, Nature, and the Written Word. "Michael is different from most philosophers. He's funny and irreverent and worried about the world, and especially about wolves." – Kathleen Dean Moore, Great Tide Rising: Towards Clarity and Moral Courage in a time of Planetary Change 
OMSI's Science Pub Portland - Virtual Edition is a weekly event that is open to anyone and everyone – no scientific background required. Just bring your curiosity, sense of humor, and appetite for knowledge!"