Tuesday, December 18, 2018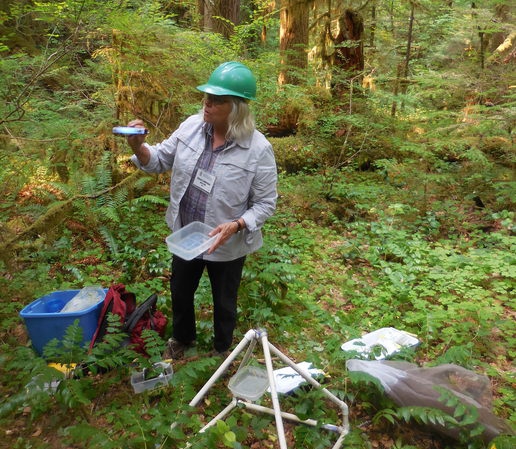 Sherri Johnson, US Forest Service PNW Station scientist and leader in the Andrews Forest program,  was recently awarded the Inspiring Women Award as an outstanding mentor. This award recognizes a mentor who takes an active interest in the development of individuals, provides expert counsel as they prepare individuals for challenges, and helps individuals succeed in their career and advancement to the next level. Sherri was recognized for her excellence in serving as a role model and mentor to many women; for her leadership in her field of expertise; and for her dedication to furthering the status of women by addressing issues that affect women scientists. 
The Inspiring Women Awards program honors the contributions and commitment of outstanding women in the Forest Service whose work and service inspire women and others in the workplace or community. This year's Inspiring Women Award recognized twenty-two women across the US, representing FS employees from Region 6, Region 9, Region 10, Pacific Northwest Research Station, Northern Research Station, Forest Product Laboratory Eastern Region and Northeastern Area State and Private Forestry.