Friday, January 26, 2018
to
Tuesday, March 20, 2018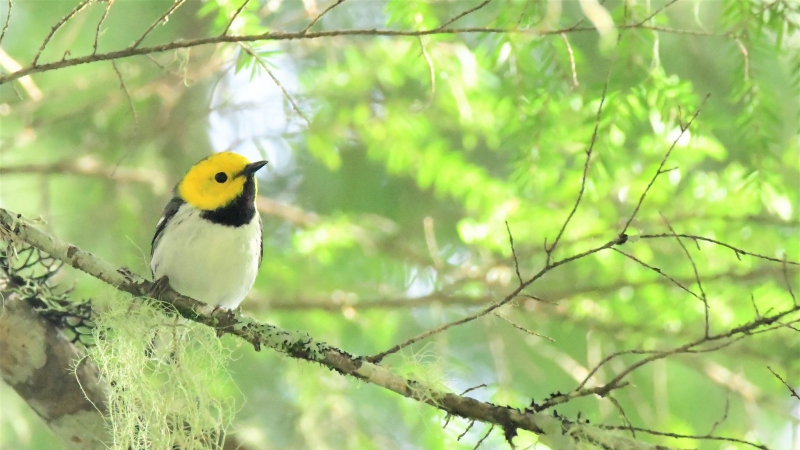 Undergraduate intern positions with a long-term forest bird monitoring study at the H.J. Andrews Experimental Forest Long Term Ecological Research Site (http://andrewsforest.oregonstate.edu/) 
Dates:  15 May - 15 Aug 2018
Location: Blue River, OR, USA
Last Date to Apply: March. 20. 2018. Open Until Filled
Open to: current undergraduate students
This research project is part of the Long-Term Ecological Research Program at the HJ Andrews Experimental Forest, and is done by the Betts Landscape Ecology Lab at Oregon State University (http://www.fsl.orst.edu/flel/index.htm). The study continues long-term monitoring of the forest bird community in the Andrews Forest montane system. Our research has three main goals: 1. Investigating the influences of climate and habitat on forest bird distributions. 2.  Investigating migration connectivity and performance of forest songbirds. 3. Lastly, we are collecting monitoring data on how Rufous Hummingbirds are using alpine meadows and their interaction with flowering meadow plant species.
Duties include: 1) learn and conduct avian point count surveys along transects through forest and on dirt roads, 2) learn and assist songbird trapping, taking biometrics, tagging and tracking, 3) downloading and maintenance of temperature loggers, 4) learn and conduct vegetation surveys around point count stations, 5) Maintaining hummingbird feeders at the alpine meadows, 6) and assist collecting pollination field data, and lastly, the most important data entry and error checking.
These positions require hiking in steep, rugged, mountainous terrain on/off trail, travel on dirt roads by 4WD vehicle (valid driving license and clean record needed), very early mornings, and working outside for extended periods in cold and wet (or hot and dry) conditions.
Apartment-style housing is provided at the HJ Andrews with shared rooms. The field station is located in the Willamette National Forest near Blue River, OR and provides access to great hiking and mountain biking trails, swimming holes, and hot springs. Monthly stipend of $1000/month will be provided for interns. This intern position does not provide health care or insurance service, so participants must have their own contract with insurance providers.
Applicants should have a strong work ethic, self-motivated, and comfortable with working in remote areas alone. Being a team player is necessary for group work/living situation. Ability to adapt to a variable work schedule is also necessary. Point count experience and identification skills for birds of the Pacific Northwest by sight and sound are preferred, as well as previous bird-handling skills are preferred. But not necessary. We will provide necessary training on these skills. Applicants who have taken field ecology course, ornithology course or any other relevant training would be preferred.
Please send a cover letter, resume, and contact information for 3 references to Hankyu Kim at (hja.birds AT gmail.com). Send application materials as one document (word or pdf) that has your last name in the document title. Applications will be reviewed as they are received.  We will schedule an interview with successful applicants after applications.