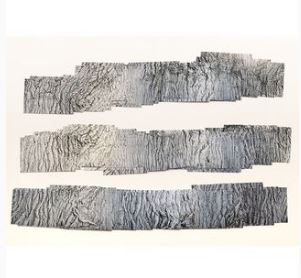 Photographer and artist Nancy Floyd has been awarded a 2022 Guggenheim Fellowship based on her work that "explores the aging female body, the passage of time, barren landscapes, and trees. She uses photography, video, and mixed-media to address the ways in which lens-based media can connect deeply with experience and memory." 
Floyd will spend part of her Fellowship working with the forest and the science of the HJ Andrews Experimental Forest Long-Term Ecological Research program.
Floyd shares, "Basically, I love hiking, and having witnessed both the positive and negative ways that humans impact our national, regional and local parks, I've increasingly become interested in our relationships with nature and how my work might contribute to the conversation. Beginning this spring I will embark on a new project, tentatively titled For the Love of Trees. I plan to explore our bonds with trees in Oregon. As well as traveling to various locations in Oregon to learn about and spend time with different tree species (e.g. Cottonwood, Ponderosa, Sitka), I will spend time in the Andrews Forest making work in the sites that Dr. Joseph LaManna is studying.  I also plan to connect with other key stakeholders in Oregon to learn about their relationship to trees, including those who seek to protect trees, those who make a living from trees, and those who see trees as part of their daily life.  If allowed, I will accompany and photograph the stakeholders while they work."
According to Guggenheim, its fellows are "appointed on the basis of prior achievement and exceptional promise." Edward Hirsch, President of the Guggenheim Foundation, states, "The work supported by the Foundation will aid in our collective effort to better understand the new world we're in, where we've come from, and where we're going."
More about Nancy Floyd can be found on her website and Instagram.