Thursday, December 6, 2018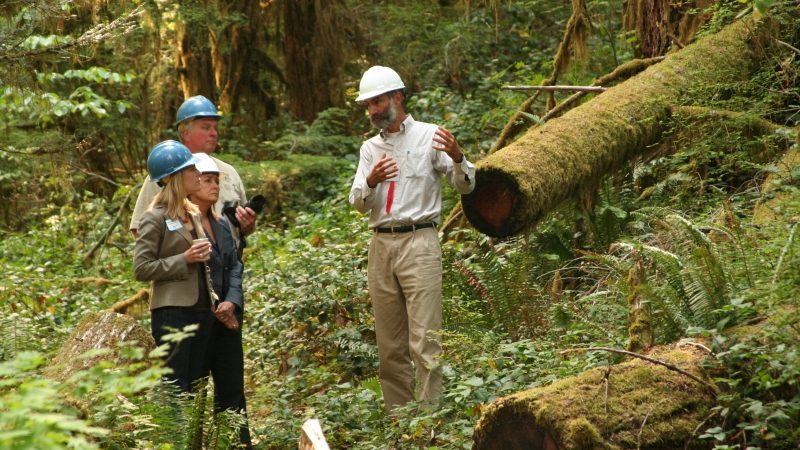 Frederick Swanson, an emeritus scientist with the U.S. Forest Service's Pacific Northwest (PNW) Research Station, has been selected as a Fellow of the American Association for the Advancement of Science (AAAS).
In all, AAAS awarded the distinction of Fellow to 416 of its members this year who have demonstrated scientifically or socially distinguished efforts to advance science or its applications. Fellows are nominated by a committee of their peers and carry the title for life.
Swanson was recognized by the association's geology and geography section for improving understanding of the interactions of physical processes—such as fires, floods, landslides, and volcanic eruptions—and forestry operations with forest and stream ecosystems.  
At the PNW Research Station, Swanson was a Corvallis, Oregon-based research geologist who studied physical processes in forests and streams and ecological disturbances. Much of his work was centered at the HJ Andrews Experimental Forest, and around the Mnt St Helens after its 1980 eruption. Swanson retired in 2012, but continues some research as an emeritus scientist. He also is a courtesy professor in Oregon State University's Department of Forest Ecosystems and Society. Swanson received a Ph.D. in geology from the University of Oregon.
The American Association for the Advancement of Science, founded in 1848, is the world's largest general scientific society, with nearly 250 affiliated societies and academies of science, collectively serving 10 million people. Its mission is to "advance science and serve society" through initiatives in science policy, international programs, science education, and public engagement.