Tuesday, May 4, 2021

to

Wednesday, May 19, 2021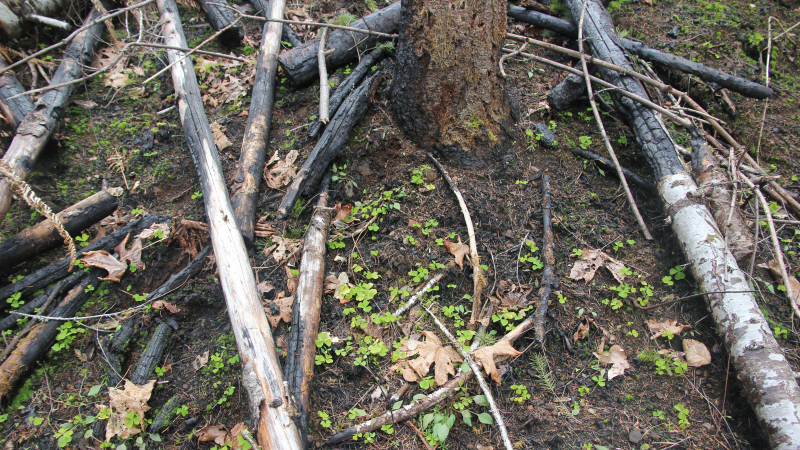 Eight months after the ignition of the Holiday Farm Fire we are seeing the first flush of green in the understory of the burned forest and the first new buildings under construction in the McKenzie Valley.  The community recovery from this catastrophe and the ecological response to this forest disturbance will take years and decades, but recently the landscape is changing on a weekly or even daily basis. The burned areas within the Willamette National Forest remain closed for public safety, and as the spring dries we watch Watershed Two nervously for signs of flare ups from winter holdovers (there have been re-ignitions reported elsewhere within the fire perimeter). Thanks to the support of our partner institutions and generous donations from our community, the Andrews Forest is on pace to restore critical infrastructure needed to mount our scientific response to the fire.  We are using donated funds to restore researcher access paths in the burned small watersheds ahead of a busy field season.  In addition to recovering our network of long-term vegetation plots, soil moisture and undercanopy microclimate stations and hyporheic wells, new work has been funded that leverages this long-term work to improve our understanding of fire effects on belowground nutrient cycling, aquatic macroinvertebrate communities, water quality and forest regeneration. 
Find out more on our archived Fire Updates page, view fire photos in our photo gallery, or watch videos of the fire at our  Andrews Forest YouTube channel.    To support our fire recovery efforts, consider making a donation: https://andrewsforest.oregonstate.edu/donate