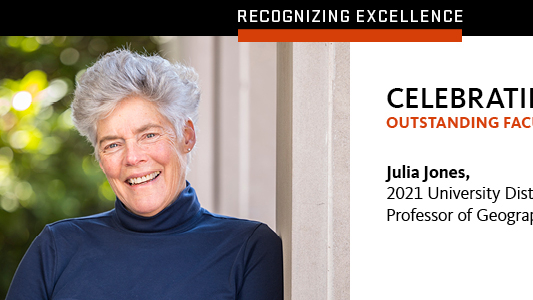 "Ecosystem Response to Climate Change at Long-Term Ecological Research Sites"
Julia Jones is head of the geography program in the College of Earth, Ocean, and Atmospheric Sciences, where her research focuses on land use, climate change and the impact of forest management practices on water systems.  Much of her work is centered around the Long-Term Ecological Research program at the HJ Andrews Experimental Forest. 
A recording of Julia's lecture is available at Julia Jones: Lecture May 6, 2021.  
In addition, a brief video introduces Julia and her work at the Andrews Forest.