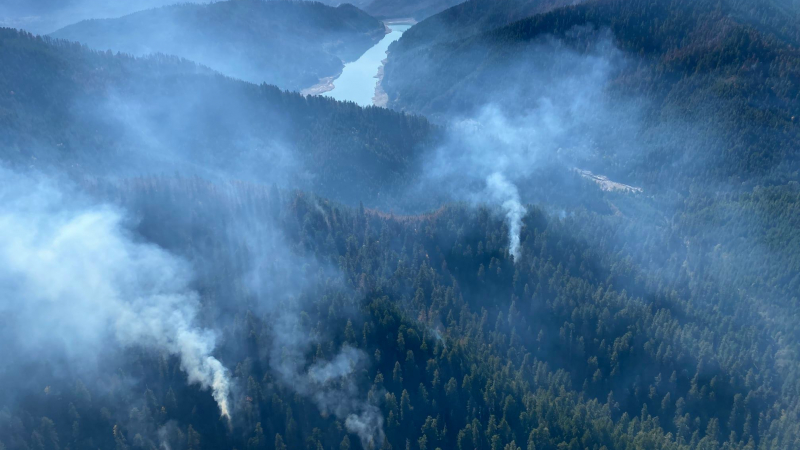 Andrews Forest Monthly Meeting: Friday, March  5, 9-11 AM
For our Winter 2021 meetings (Jan, Feb, March) we are discussing fire. The 2020 fire season will leave its mark on ecosystems of the western Cascade Mountains, inside and outside the boundaries of the H. J. Andrews Experimental Forest and LTER site. Our history of fire-related research and long-term inquiry contribute to our existing knowledge of fire in the region and provide us a unique opportunity to understand the consequences of these large fires on our complex mountain landscape. With these talks we hope to spark further discussions among the research community.
Presentations:
"Mixed-severity forest fires: potential stream ecosystem and chemistry responses" presented by Sherri Johnson, Research Ecologist, US Forest Service Pacific Northwest Research Station
"Fire impacts on river corridor functions: reasons to expect (de)coupled dynamics" presented by Adam S. Ward, Associate Professor, O'Neill School of Public and Environmental Affairs, Indiana University.
"Using innovative approaches in ecological photography to connect biodiversity to ecosystem services at HJA" presented by Jeremy Monroe & David Herasimtschuk, Freshwaters Illustrated, Corvallis, Oregon
After our presentations, we will move into our community meeting to share about new publications, new faces, and updates from our WNF partner, graduate students, and education and outreach.
Our meetings follow the academic year. Future meetings: April 2, May 7, June 4.  9-11 AM.