Historical Andrews Photos
The historical images in this gallery were pulled together for the historical publication by Max Geier (2007) "Necessary work: discovering old forests, new outlooks, and community on the H.J. Andrews Experimental Forest, 1948-2000" (Pub No:2809).  The images depict individuals involved with the HJ Andrews Experimental Forest in its early years. For more information on the history of the HJ Andrews Experimental Forest, see our History page.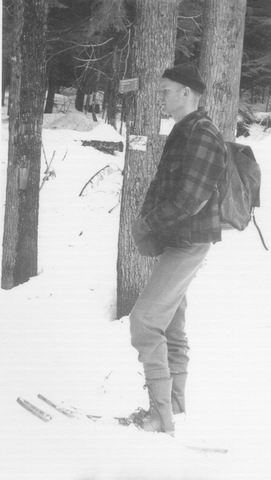 Dick Fredriksen at Carpenter Saddle, January 1962.