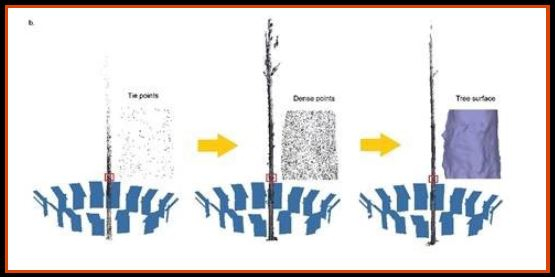 "Measuring and Modeling the Crown Structure of Coniferous Trees with Point Clouds Data," PhD defense by Rong Fang.  May 6, 3 PM, via Zoom*.
This project digitized Loblolly pine and Douglas-fir trees using photogrammetric and laser scanning point clouds. Stem and branch structural attributes were estimated with point clouds data. We demonstrate point clouds are the data source of forest inventory for the new era.
Rong is earning her Ph.D. degree in Sustainable Forest Management, in the Department of Forest Engineering, Resources and Management, under major professor Dr. Bogdan Strimbu.
*for the zoom link, please contact Madison Dudley at OSU.