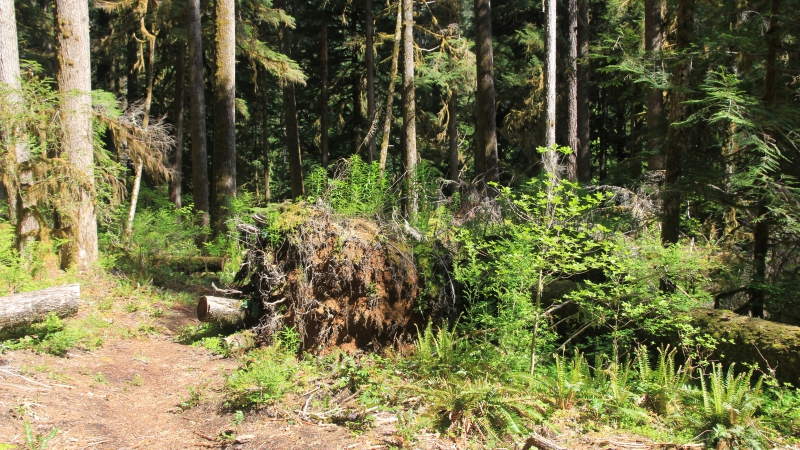 Forestry Sciences Lab, 3200 SW Jefferson Way, Room 20.
9am - Science Hour followed by Discussion
For our first meeting of Fall Term, we are initiating discussion about a possible watershed harvest experiment in the future at HJ Andrews. We will have several speakers to provide short overviews of a few recent forest harvest studies and plans for one at a sister Experimental Forest in S. Umpqua. Then Mark Schulze will provide overview of possible treatment for WS 7 and lead the discussion.
Uneven age Management  (UAMP):
    Paul Anderson, PNW Research - Overview of UAMP question, key findings, and current status
    Matt Powers, OSU - Timeline and possible plans for next steps
Young Stand Thinning and Diversity (YSTD)
    Joan Hagar, USGS FRESC - Overview of questions and what was studied during YSTD, key findings and current status
Forest thinning, S. Umpqua Exp Forest (Coyote Creek)
     David Woodruff, PNW Research - Research plans and key or possible questions for study of re-entry into experimental watersheds as part of Buckthorne Sale
HJ Andrews WS 7 and broader discussion
    Mark Schulze, OSU - Readiness of previously harvested sites at the Andrews Forest for re-entry and possible questions that could be addressed with a treatment
~10:30 am - Abbreviated general meeting
New faces
Graduate student updates
Willamette National Forest Report
Monthly meetings are used to share science, news, and opportunities related to the HJ Andrews Experimental Forest and Long-Term Ecological Research program. We start with a science hour and then move into program news and announcements. Anyone is welcome to attend.  Monthly meetings are on the first Friday of the month during the academic year in Room 20 of the Forestry Sciences Lab, 3200 SW Jefferson Way.