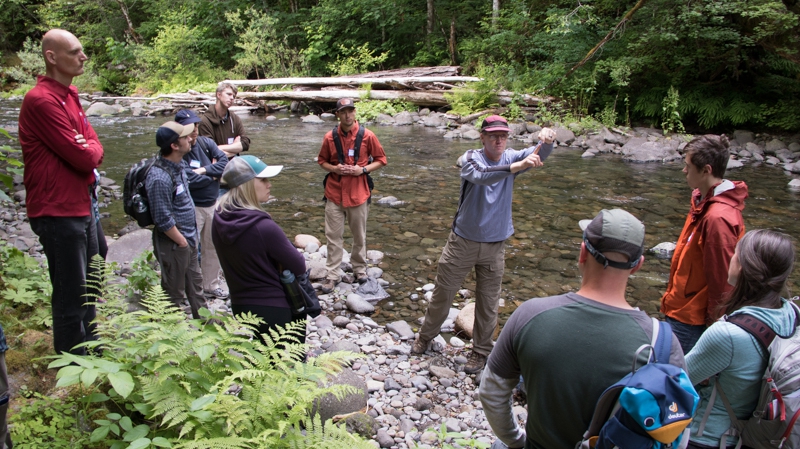 HJA Day is an annual field gathering to share information about research, outreach, education, management, and arts and humanities at the Andrews Forest. The full-day event takes place at the HJ Andrews Experimental Forest in Blue River, Oregon, and features presentations and field trips. HJA Day is hosted by the Andrews Forest Long-Term Ecological Research (LTER) Program. In 2018, HJA Day highlights the 70th anniversary of the 1948 establishment of the HJ Andrews Experimental Forest (see our History page for more on the history of the site). 
HJA Day is open to anyone. The event is free; registration is required. Due to limited space and staffing, registration is limited to 120 attendees. Registration will close June 20, but may close earlier if full. Transportation from the OSU campus is provided.  Morning refreshments and an afternoon snack are provided. Participants bring a sack lunch. See more information on the schedule and find the registration link on our HJA Day page.
Thursday, June 28, 2018. HJ Andrews Experimental Forest, Blue River, Oregon.