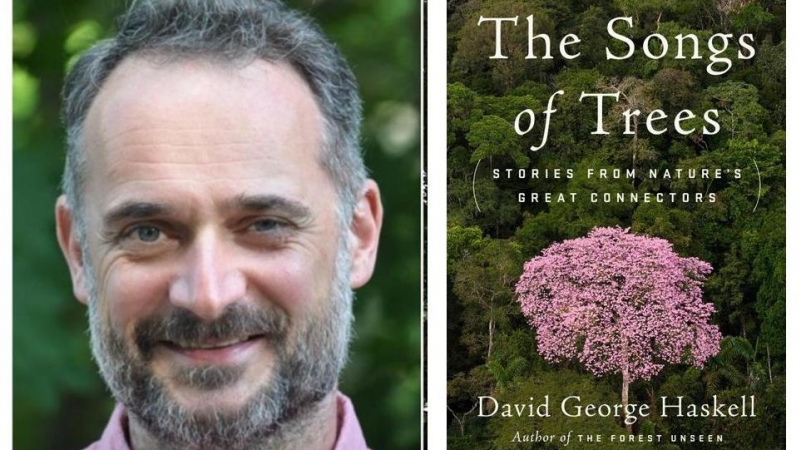 The Arts Center, 700 SW Madison, Corvallis
Over several years David Haskell visited a dozen trees, sitting with each to listen to its story. The trees are located in very different places – the Amazon rainforest, Shakerag Hollow in Sewanee, the Damascus Gate in Jerusalem, a city park in Denver, an ancient hearth in Scotland – but they all, in their own ways, tell of life's surprising interconnections. The Songs of the Trees: Stories from Nature's Great Connectors is the story of his encounters.
Haskell's new book The Songs of Trees was recently profiled by Ed Jong in The Atlantic. The New York Times said Haskell "thinks like a biologist, writes like a poet." Haskell's website (https://dghaskell.com/author/davidhaskell/) has more information about the book, including sound clips, photographs, a Q&A, and advance praise from writers and scientists. Please join us for this special event. Free.