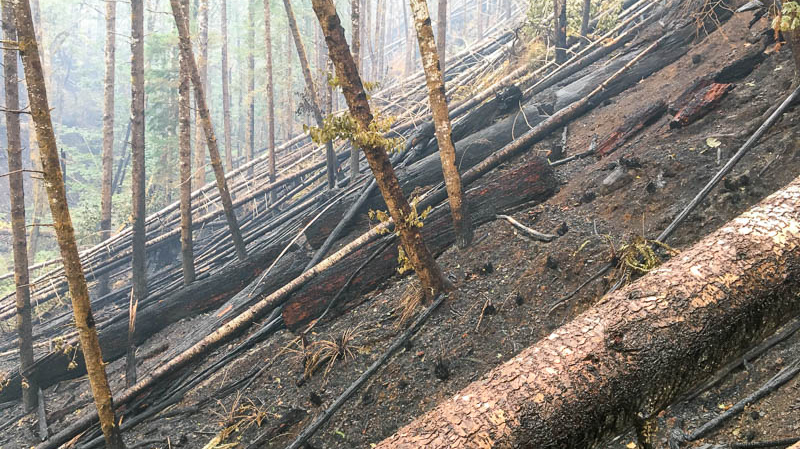 For our Winter 2021 meetings (Jan, Feb, March) we are discussing fire. The 2020 fire season will leave its mark on ecosystems of the western Cascade Mountains, inside and outside the boundaries of the HJ Andrews Experimental Forest and LTER site. Our history of fire-related research and long-term inquiry contribute to our existing knowledge of fire in the region and provide us a unique opportunity to understand the consequences of these large fires on our complex mountain landscape. With these talks we hope to spark further discussions among the research community.
Presentations:
" Pyrogeography, fire refugia, and fire in ecosystems of the PNW: concepts and connections " presented by Meg A. Krawchuk, Associate Professor, Forest Ecosystems and Society, Oregon State University
"Standing on the shoulders of giants: advancing knowledge of fire in Westside forests"  presented by Matthew J. Reilly, Research Forester, USDA Forest Service PNW
Announcements and Reminders:
Our meetings follow the academic year. Future meetings: Feb 5, March 5, April 2, May 7, June 4.  9-11 AM.