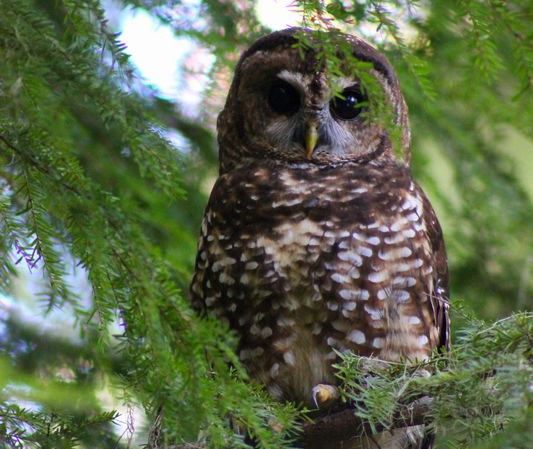 Presentations:
"Northern Spotted Owl: long-term research and population demography monitoring." presented by Damon Lesmeister, Research Wildlife Biologist, USDA Forest Service, Pacific Northwest Research Station
"Northern Spotted Owl (Strix occidentalis caurina) population demography on the Willamette National Forest: observations from the field." presented by Steve Ackers, Senior Faculty Research Assistant, Dept. of Fisheries and Wildlife, OSU
LTER Graduate student flash presentation: "Using long term data to understand stream channel recovery after a large flood."  presented by Arianna Goodman, Department of Forest Engineering, Resources & Management
Monthly meetings are used to share science, news, and opportunities related to the HJ Andrews Experimental Forest and Long-Term Ecological Research program. We start with a science hour and then move into program news and announcements. Anyone is welcome to attend.  Monthly meetings are on the first Friday of the month during the academic year, from 9 AM - 11 AM. The next meetings will be March 6, April 3, May 1, June 5. 
9-11 AM, Forestry Sciences Lab, 3200 SW Jefferson Way, Room 20