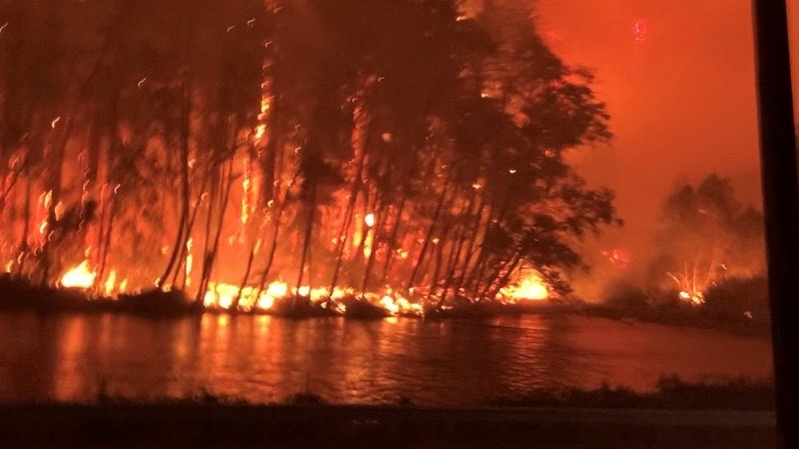 Andrews Forest Monthly Meeting: Friday, April 2, 9-11 AM
For our Winter 2021 meetings (Jan, Feb, March) we are discussing fire. The 2020 fire season will leave its mark on ecosystems of the western Cascade Mountains, inside and outside the boundaries of the H. J. Andrews Experimental Forest and LTER site. Our history of fire-related research and long-term inquiry contribute to our existing knowledge of fire in the region and provide us a unique opportunity to understand the consequences of these large fires on our complex mountain landscape. With these talks we hope to spark further discussions among the research community.
Presentations:
"Wildfire and post-fire forest management effects on water quantity and quality" presented by Kevin D. Bladon, Associate Professor, Forest Engineering, Resources, and Management, Oregon State University
"Willamette River microbes from headwaters to mouth: links to landscape, travel time, and fire" presented by Byron C. Crump, Professor, College of Earth, Ocean, and Atmospheric Sciences, Oregon State University
"Hybrid Vigor; Ecology X Art X Design" presented by David Buckley Borden, Visiting Professor, Department of Landscape Architecture, College of Design, University of Oregon.
Graduate student flash presentation: "Modeling channel change in Lower Lookout" presented by Leah Cromer, MS student with Julia Jones, Geography.
 
After our presentations, we will move into our community meeting to share about new publications, new faces, and updates from our WNF partner, graduate students, and education and outreach. 
Our meetings follow the academic year. Future meetings: May 7, June 4.  9-11 AM. 
Contact Lina DiGregorio for Zoom link.