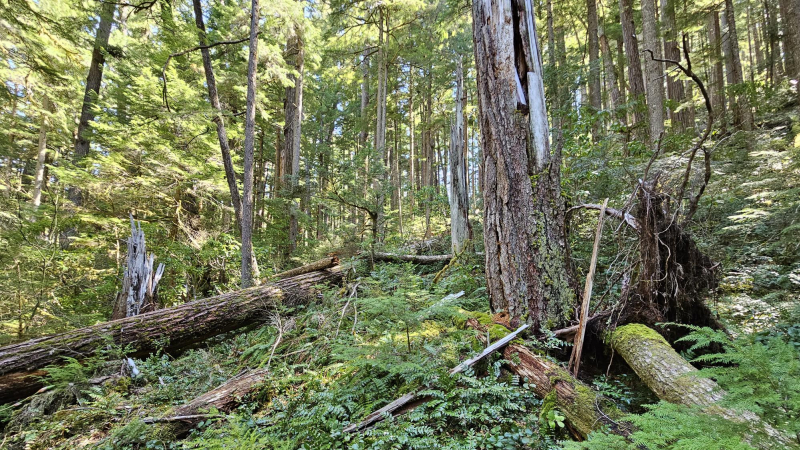 Andrews Forest Monthly Meeting: Friday, May 5, 2023, 9-11 AM
Presentations:
This month's presentations will be a practice and preview of the field presentations for the NSF midterm review, May 24 & 25.  We will have four sessions, running concurrently, each for one hour, from 9 – 10 AM. Meeting attendees will attend a talk of their choice, and are welcome to provide feedback to speakers.
Talk #1. "Multiple disturbances and long-term research." Hosted by Dave Bell. Presenters: Cole Doolittle, Sherri Johnson, Pam Sullivan, Michael Nelson, Claire Rapp. Room Peavy 316 with zoom option.
Talk #2. "Discovery Tree. Microclimate and interactions in four dimensions."  Hosted by Mark Schulze. Presenters: Julia Jones, Chris Still, Kyle Gervers, Nina Ferrari.  Room Peavy 368, no zoom option.
Talk #3. "Species interactions and reciprocal transplant." Hosted by Posy Busby. Speakers: Matt Betts, Madison Sutton, Marie Tosa, Jeff Diez, Joe LaManna, Abbey Neat. Room: Peavy 315 with a zoom option (same room & zoom as main meeting).
Talk #4. "Building on the River Continuum." Hosted by Brooke Penaluna. Speakers: Ivan Arismendi, Tatiana Latorre, Catalina Segura, Zachary Perry, Dana Warren. Room 301, no zoom option.
After our presentations, at 10 AM, we will move into our community meeting, which includes updates on graduate student activities, site, WNF, DEI, education, new faces, and recent publications.
PFSC 315. Contact Lina DiGregorio for Zoom link.
Our meetings follow the academic year. The last meeting for this academic term is June 2.  We'll start up again in the fall, on Friday, October 6, 2023.