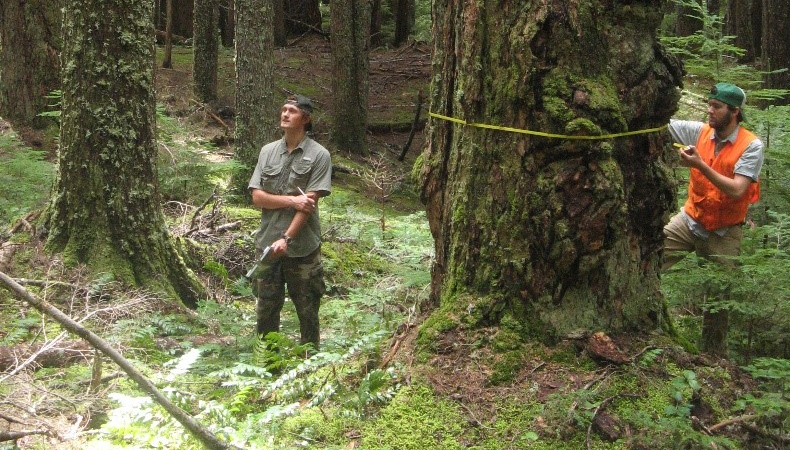 We are looking for one (1) crew leader and three (3) additional crew members to work on a long-term study of forest dynamics in the Pacific Northwest.  We seek individuals who are interested in ecological research and enjoy working outdoors as part of a team.
The field crew will navigate off-trail to relocate permanent plots and identify, tag, measure and map trees.  The crew will be based at the HJ Andrews Experimental Forest where housing is provided at no cost.  Some camping will be necessary for sites located in Washington.
More information in the HJA_VegCrew2020_announcement.pdf
Applications will be reviewed starting March 16, 2020.